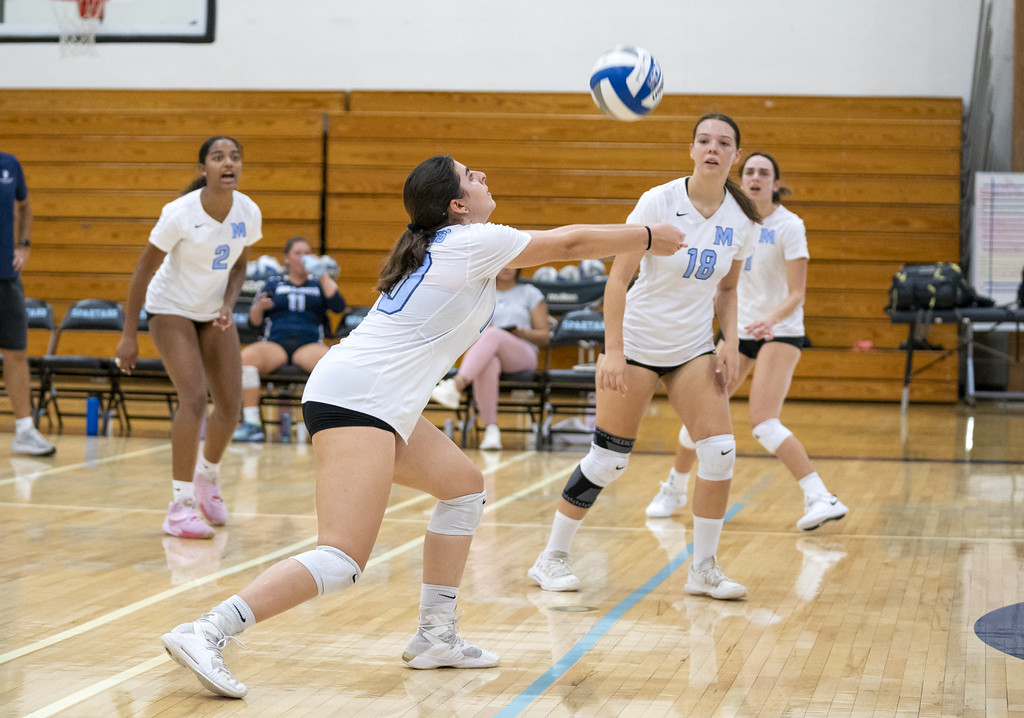 The MiraCosta women's volleyball team played host to the San Diego City Knights, a team that came in undefeated in conference play. The fiesty Knights stole the first game but the Spartans collected themselves to win the next three 25-23, 25-15, and 25-19.
Sophomore setter Summer Hoslett finished the night with 33 assists and 14 digs. Her primary targets were Kailyn Jager (17 kills), Jackie Gracey (15) and Makayla Hicks (6). Defensively libero Riley Komo finsihed with 19 digs, while Jager added 15.
With the win the Spartans improve to 10-4, 4-1 in conference play. MiraCosta currently sits in a tie for second place in the Pacific Coast Athletic Conference standings after playing five games.
The Spartans are next in action at home on Friday October 7th against Cuyamaca College.