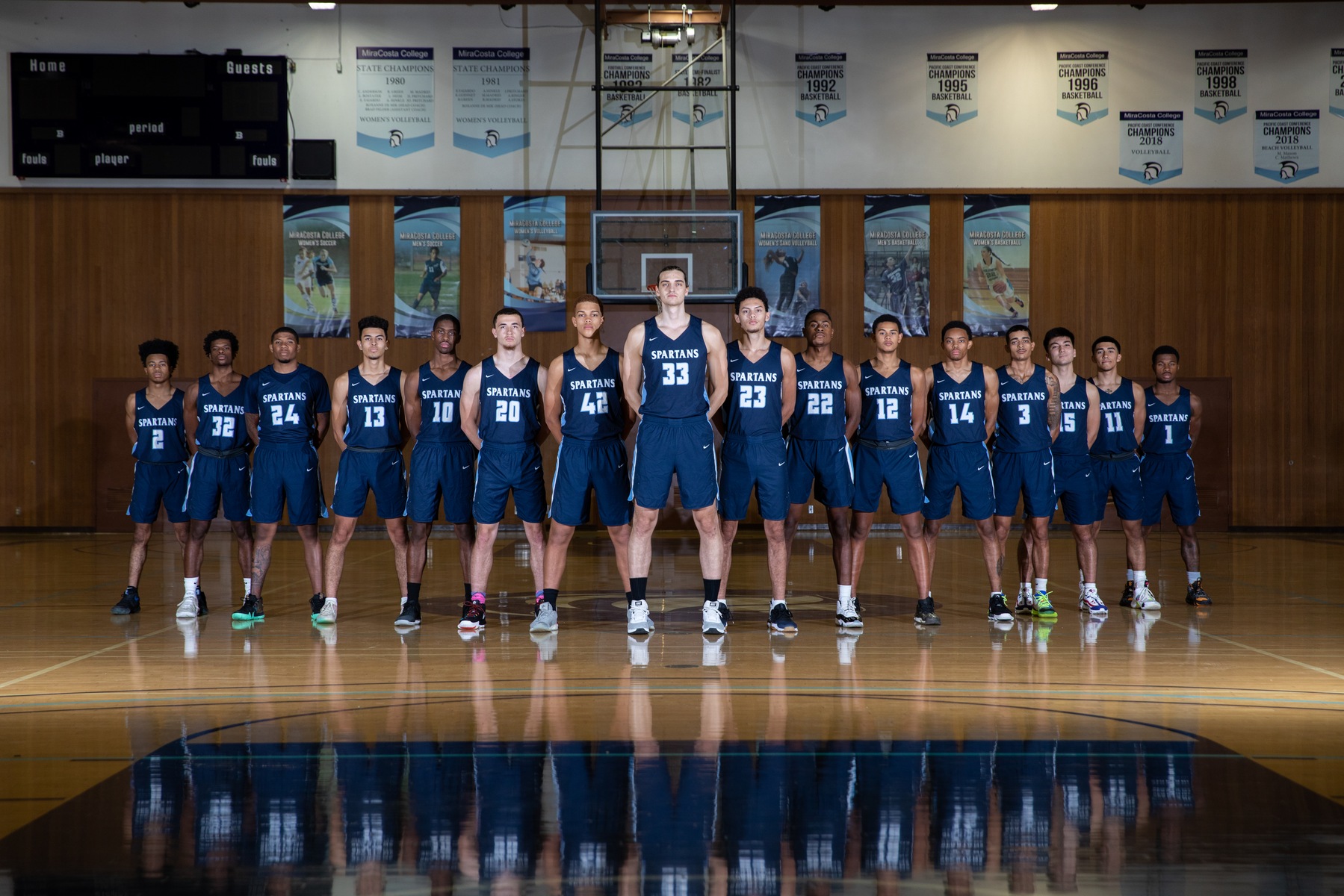 In their first game of the season the MiraCosta men's basketball team came out on top, beating LA Pierce College by a final score of 91-81. The Spartans opened the game strong dominating the first twenty minutes with a halftime score of 49-30. In the second half LA Pierce outscored MiraCosta 51-42 but it wasn't enough to overcome the halftime deficit. With the win the Spartans open their season 1-0 and move to the second round of the Don Gehler Memorial basketball tournament.
The Spartans were led by freshman guard Lamont Couch Jr who scored 21 points and made 11 of 12 free throws to secure the game. Sophomore Dirk Helaire II added 18 points and four rebounds. Transfer guard Stone Parker added 14 points in an efficient shooting night going 5-8 and making both of his three point attempts and both of his free throws. Thomas Donati and Mikai Benn did most of the heavy lifting in the paint with eight and seven rebounds respectively.
In the second round of the tournament MiraCosta lost a close game to San Bernardino Valley in overtime by a final score of 93-89. Despite having chances to seal the victory in regulation as well as in overtime the Spartans couldn't get it done. MiraCosta had five players score double digit points. Stone Parker led the way with 21, Marcus Foster added 19 with five three point shots, and Lamont Couch Jr added 12. Dirk Helaire II and Thomas Donati both contributed 11.
With the loss the Spartans will face San Diego Miramar College on day three playing for third place. Tip off is at 4PM.