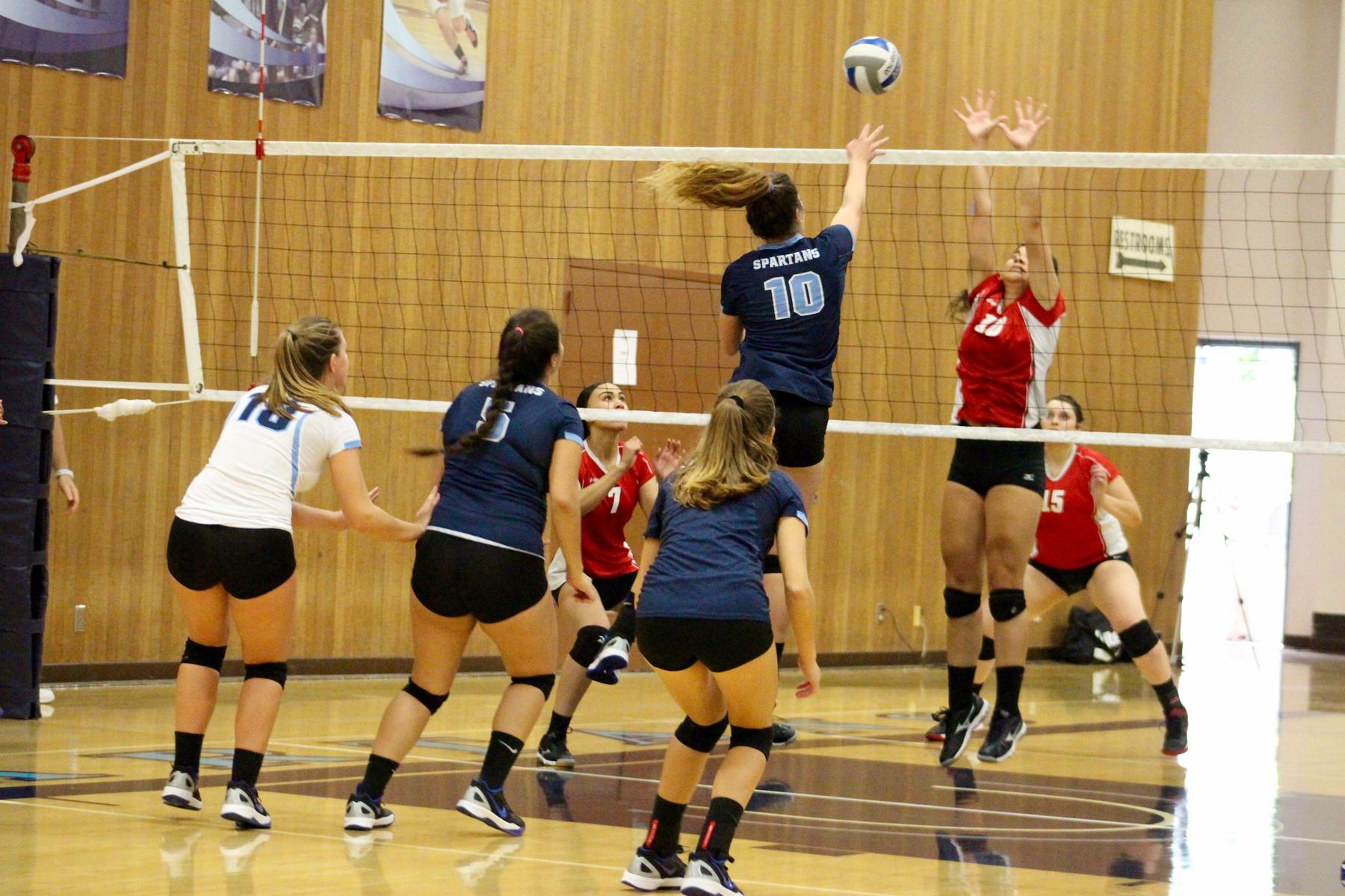 Today MiraCosta hosted three colleges in a quad competition featuring the Spartans, ranked #6 in the state, and College of the Canyons, ranked #11 in the state. Versus College of the Canyons the Spartans averaged 13.75 kills per set but unfortunately spotted too many unforced errors. The Spartans were led by Lana Salazar who had 14 kills with a .400 proficiency. Behind her was Maddison Penrod with 10. Cady Delay dished out 28 assists and Andrianna Visesio had 20. Mailia Sellers had three aces. Cady Francis made an obvious impact on the defensive end with 26 digs. The Spartans lost the competitive match 3-1 in close games.
In the second match of the day the Spartans were more efficient. Against Santa Monica the team averaged 14.6 kills per/set and hit a .367 attack proficiency. Maddison Penrod led all players with 11 kills (.500), Claire Kinder had nine (.350), Violeti Faleumu had eight (.400), and Makayla Sua with six (.667). Cady Delay had 21 assists and Andrianna Visesio had 16. Makayla Sua led with four blocks. Cady Francis had 15 digs.
The Spartans complete their pre-conference schedule with a 15-2 record and begin conference play on Friday October 7th vs. Mt. San Jacinto College at home. The match will begin at 6PM.